Hershey Montessori School
Classes of 1978 - 2015
#WELCOME
Welcome to the web site of the Hershey Montessori Alumni Community. Former students and all teachers...now you can set up your own page, post pictures and videos, interact with others, and receive invitations and news from the school and classmates.
Look for your name under Classmate Profiles or Staff Profiles and follow the directions to set up your own page.
If you cannot find your name, contact the site administrator under Contact Us to get your name added to the list. Hershey teachers are welcomed to sign in.
Help us spread the word...classmates, friends and siblings who attended Hershey can create their own page!!! Teachers, too!!
HERSHEY MONTESSORI SCHOOL ALUMNI ON SOCIAL MEDIA
Once you fill out your profile on this website, you can also stay in touch with other alumni on social media!
Join the Facebook group by clicking here, and join the LinkedIn group by clicking here.
You can follow Hershey Montessori School on Facebook and LinkedIn as well!
MISSING CLASSMATES
If you recognize anyone under the "Missing Classmates" tab of the website and have their contact information, send them this link and ask them to join.
Invite from Hershey Montessori School Classes of 1978 - 2015 We have a website at http://www.hersheymontessorialumni.com/ - please join us and reunite with your Classmates!
ALUMNI LEADERS:
Be an alumni leader! Contact the Concord Campus (440-357-0918) to find out how you can help with the Upper School Capital Campaign!
UPDATES:
Volunteers needed for Hershey's 2016 Spring Benefit!
Any high school or college students interested in volunteering your time the night of the benefit to greet, sell tickets, or serve as floaters from 5 – 9:30 p.m. (or anytime in between), please contact Cindy Guest, Development Asssitant, at 440-357-0918 or CGuest@Hershey-Montessori.org. This is a great opportunity to get your high school volunteer credits/hours in before the school year ends and to share your Hershey experiences with current parents and attendees.
~
Video of the adolescent community enjoying the snow day: https://vimeo.com/153386439 password: Hershey
Video Footage of this year's Harvest Festival: https://vimeo.com/141500323 password: Hershey
News Flash: Upper School Is Happening!
"these and other similar ideas that will awaken a realization of the power of man and the greatness of civilization should be presented in a form that will stir genuine emotion, ….." – Dr. Maria Montessori
Great feedback is pouring in to the news that Hershey Montessori School continues to grow as we have added an Upper School starting with grade 10 in August of 2015. The Upper School is centered on the operation of the farm and its related business as a focal point for student responsibility and entrepreneurship. It is also taking students into the local community to pursue integrated studies addressing issues of social and environmental impact. Our students work also connects them to experience the roles and activity of county government, such as the judicial, health, community and resource management and related processes in the local county seat of Chardon.
"Another aspect of history is that which deals with the effect on humanity of the geographical environment, (and) of contact between different peoples,……" – Dr. Maria Montessori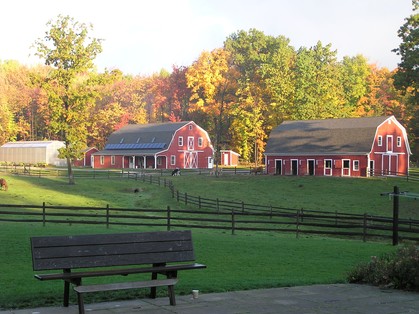 Continuing with the success of a land-based Montessori model, Hershey students choose to extend their work and intellectual development in the high school academic subjects. Among the highly integrated components of experiential and project based learning our students continue their studies in the disciplines of mathematics, language, sciences and humanities. Moral development, self expression and valorization for real contribution underlie their projects. In the appendices of Dr. Montessori's work, "From Childhood to Adolescence" we can understand this education as the preparation for adult life frames their study
1. The study of the earth and of living things
2. The study of human progress and the building up of civilization (in connection with the sciences)
3. The study of the history of mankind
Click on the link below for more information:
http://www.hershey-montessori.org/pdfs/HMSUpperSchoolBrochure.pdf
UPCOMING EVENTS:
April 30, 2016 - Hershey Montessori School Spring Benefit - Hershey Celebrates CLE! Like the Hershey Montessori Spring Benefit Facebook page here for more info!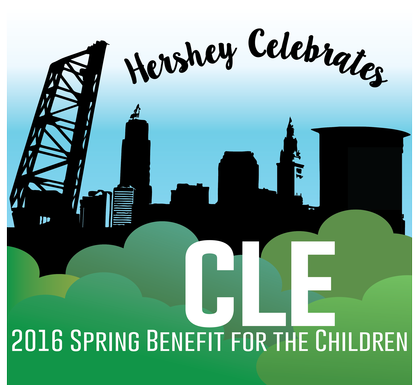 May 12th, 2016 - Hershey Montessori School Groundbreaking Celebration of the new Upper School building
We invite you to join us
for a very special
groundbreaking celebration on:
Thursday, May 12th
at 5:30 pm
at
Hershey Montessori School's
Huntsburg Campus
11530 Madison Road
Huntsburg, Ohio 44046
Beverages and appetizers will be served
You can easily RSVP by replying to RSVP@hershey-montessori.org, or calling 440-357-0918. Please be sure to RSVP by May 3rd.
The campaign for Hershey Montessori School: Inspiring global citizens from birth to 18 years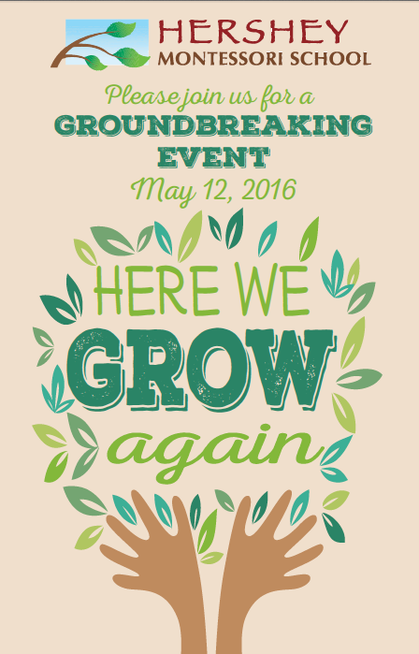 Scroll down to see ANNOUNCEMENTS AND BIRTHDAYS....
UPCOMING BIRTHDAYS


ANNOUNCEMENTS
The Association Montessori International/USA is in the process of launching The We Are Montessori Project with the aim of increasing awareness of the benefits of Montessori education. The We Are Montessori Project is found on a Facebook fan page and features alumni who have shared their stories about their Montessori experience as well as the successes they have enjoyed since leaving their Montessori schools.

Alumni like you are the best ambassadors for Montessori education. If you are interested in participating or learning more about this project, go to http://amiusa.org/parents-families/we-are-montessori (here you can review and/or complete an alumnus profile). On Facebook, search for "We Are Montessori" or go to http://www.facebook.com/pages/We-Are-Montessori/215263865189325.
__________________________________________________________________________________________